I am a complete idiot to think anything will get better.
These past 6 days have been a huge emotional roller coaster. At least I can say it hasn't just been me and my situation I have been thinking about. I think about the people around me and the stuff they're going through too. I kept saying, "2009 has been a horrible year for almost everyone I know" and now it looks like 2009 has decided to linger for a minute. I still do not have my family together but I try to look at the positives and try to focus on what I need to do to make this all turn around. It's just so hard when there's only a handful of the positives. I do still have the love of all of the member of my little torn apart family. I still have the hope of turning this around. It just really sucks being the one who has to carry it all on their shoulders. I guess if I were someone else, I would have gone off the deep end or given up by now. It makes me think of something I've heard time and time again from my religious friends and family. "It happened to you because God knows you can handle it" I really wish things did not happen because I can handle it, Because one day, I won't be able to. One day I will be that crazy old cat lady that they find with 1000's of cats, shit all over the floor, and bags of cat foot ripped apart. Okay, so I'm allergic to cats, so maybe I've gotta stick with hairless animals, but you get the point.
Current Mood:

depressed
I guess I deserve it. I guess I've caused enough pain in others lives that I should feel like this. My family has been ripped apart by a thought that was put into a 5 year olds head. I am all alone in this, just me and the kids. I have no say unless I go get a lawyer and even then, I might not be able to change things. She's moving, leaving me behind. She isn't allowed to be around the kids so why should she stay? It's not her responsibility to try and take care of me anymore. My EX family has made sure to make everything seem impossible. My EX family thought they were gonna teach me a little lesson, they thought they were going to have say in how I run my house by doing what they did. No, the state comes in and does what they want and rips apart families because there was something put into a 5 year olds head, who now says he doesn't know why he said it and that it's not true. He now says he misses her and wishes they would forget about it so she can come home. Well, now her home is 4 hours away. She has found a new place to call home and I'm stuck here feeling hopeless and like I'm dying on the inside. That was my family they destroyed. MY FAMILY. I don't care if it's not a Normal Family. It's MY family and it's what made me happy. I don't care that we struggle with money and the kids behavior. In the end, we were all one big happy family that loved watching movies and eating together at family night at one of our favorite sandwich shops. The rest didn't matter in those moments. The bad times were forgotten, even if just for an hour. I can't afford a lawyer and if legal aid won't take my case, I don't know what to do. I can't give up, but I feel so helpless.
Current Mood:

drained


Months and Months of planning then breaking my foot and having to talk to work, the doctor, both kids starting school, troubles with the kids dad. ALL two weeks Before the STOMP!

Saturday:
Get there at 10am to help with set up and start checking skaters in at 11am. I tell you what, sitting there checking in 50+ skaters and refs was actually kinda fun cuz I got to see everyones faces and I am very OCD when it comes to paperwork. After sitting there for a few hours it was time to go in and watch the first game. I got to hijack a wheel chair for the weekend ( well I didn't use it all weekend....tell you why in a bit) So game one is Nashville Vs Memphis. Both teams are determined to win and skating beautifully. Memphis is only ahead by about ten points at the half. Definately with reach for Nashville! But unfortunately for Nashville the 2nd period didn't go as well as the first and Memphis keeps making that lead larger and larger. Final score Nashville 39, Memphis 73.
Get to gather my thoughts and skaters for about an hour and 15 minutes before game 2 starts with Knoxville taking on Nashville. Knoxville and Nashville have played each other 3 times so far with Knox winning big in the first match up in May of 07, Nashville winning by one point at the Honkey Tonk Stomp last year, and Knoxville edging out Nashville by 1 point in February of this year. Knoxville really did not want to tie the W/L ratio back up. I am broken and Sauvignon Block is away on Military stuff so we're down 2 strong blockers. We knew this was gonna be a tough battle. Game starts, we go back n forth for a few jams and then pull ahead by only 5-10 points and keep it that way til the end of the first. We knew we could make that lead bigger and take home our first STOMP victory. 2nd period was dominated by HKRG. Getting as much as a 35 point lead. Nashville rallied for a come back but was too late. HKRG wins 93-74.
Now its HKRGs turn to only have about an hour to rest and take on MEMPHIS!!! Memphis is Whooped our asses 3 times already this year and once last year. We've never even came close to beating them. Some how some way we keep it neck and neck all of first period. We take our break ahead by 1 point. We knew we could pull off a win but we also knew MEMPHIS was gona come out fighting in the 2nd. Still keeping it neck and neck until the last 12 minutes of the game, I was so proud of HKRG. Unfortunately we had 3 jams in a row where we did not have a jammer for some of the jam and thats when memphis started pulling ahead. Final Score. Memphis 96, knoxville 73. Not bad at all folks. And if you add Memphis' score together for both games and Knoxville's score together for both games Memphis only scored 3 more points in the Stomp that us! I think that is fucking amazing!!! I dunno all the stats but I do know that at the end of the first period when we were up 45-44 our little rookie Jammer Drop Dead Gorgeous who btw had her first bout in February of this year, had scored 33 of those 45 points. I am so proud of her =)

Sunday- Day of fun Scrimmages and mini challenges!!!!!
Nash B team vs Hard knox/little City
Although us East TN girls lost this mini challenge I must say I am very proud of them!!! We had 3 who had never bout, one who has one bout under belt but then took a 2 months leave, 3 Little City Girls who have only been around for probably 6 months and 3 of our B regulars taking on some really talented girls from Nashville, Like Megzilla and Four Leaf Roller. And new comers Macy Slay, Chick Liddel and Violent Contusion. I've seen Meg and Roller play a few games and I knew they'd be a challenge but I definately think Macy, Violent, and Chick are some girls to watch out for in the future!!! AND AND AND It was freaking awesome seeing Killah back out there!! She broke herself at last years stomp and I haven't seen her play since then.

The rest of the scrimmages are a blurr.. haha.. I got to run the penalty box some then had to go pick up my munchkins and came back. I was really excited to see the ROSI girls again and to see Some Chattanooga girls =)

YAY STOMP!!!

Have fun next year Memphis....you gonna have 4 other teams to coordinate =) hehe
the STOMP....OH MY QUAD! What a fucking GREAT weekend!!!!!!!!


Gona let the Mayhem go crazy. It's been a rough time for me. I need to make some girls hurt, that'll make me feel happy =)

Sorry Derby City for having to be the league to catch me on such a RAWRRR weekend.
Bouting tomorrow.
Current Mood:

Ready to KICK ASS
I am the little engine that could. I am in the process of going up a very very steep hill. I think I'm only 1/4 of the way there but I cannot give up. I WILL NOT give up. I can see the top, I can invision getting to the top and it being smooth sailing from there. Well maybe not exactly smooth but once you've climbed that big ass hill you don't sweat the small bumps on the track.
I AM going to change things, I AM going to make things better, I AM going to succeed.
Thank You listening, thank you for being there for me during my climb, and thank you for helping me realize what I need to do. <3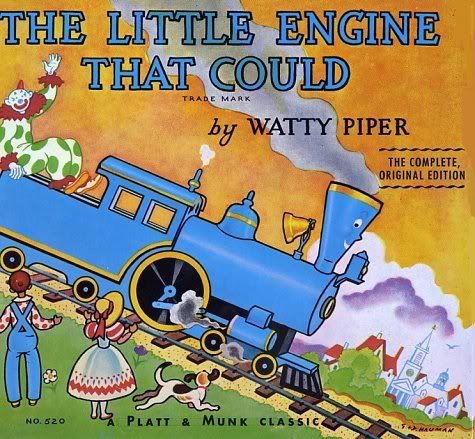 Chugga Chugga, Chugga Chugga, CHOO CHOO!!!!!!!!!!
Current Mood:

optimistic
Really, I don't have that much enthusiasm behind me this morning. I went to be at a decent time yet still feel like poo. I need ONE maybe TWO days to sleep until I wake, not until the alarm wakes me, not have the kids wake me up at 7am on a weekend and I snooze in and out for 2 hours all while yelling at them every 5 minutes. This weekend is bouting and then no more bouting until the end of May. I think I take a "vacation" at my house next weekend. Even if its just Saturday morning. I can Haz Snuggly Snoozy time??
see more
crazy cat pics
This is Trie
see more
crazy cat pics
see more
crazy cat pics
This is def me
see more
crazy cat pics
This is me and Val
Current Mood:

cheerful

Monday Night: 6 hours. Meant to go to bed at 830, got distracted (which is okay by me)
Tuesday night: 6 hours. Started to head to bed then got restless and started reading
Wednesday night: 5 hours. Practice, FREE BEER, $5 to walk in the door.
Thursday night: 6 hours. too hot and then I get a derby call. an hour later I'm still talking.
Friday Night: I am going to bed at 10!!!! And sleeping till 8 or 9!!!!! I have felt like total shit all week.I really should take better care of myself.
Sunday night : 3 hours due to Bouting Sunday and driving straight home from Lexington KY


And Then I watched the Hot Chick from Ireland. LOVE LOVE LOVE her accent.
Okay make fun of me all you want....but I'll kick your ass
This is why I never watch TV. I watch ONE episode of one of these reality shows and I am sucked in for at least 3 or maybe 10 episodes. I caught American Idol on Tuesday and got to hear one of my favorite songs